Mother's Day Gift Ideas & Deals
"Who needs superheros when I have mom?"
We couldn't agree more, so let's kick off by giving a shout out to all our SUPER MOMS out there!
Mother's Day is almost here, and for all that they do for us, our moms deserve to feel extra special. So take a moment to thank your mom and spend some quality time with her! And if you're looking to spoil the women in your life with a thoughtful gift or experience, we're here to help spark your imagination with our gift guide and 12 Days of Mom Sale – because it's never too late too show your love for Mom!
We know a lot of gifts out there can seem like "the overplayed Mother's Day gifts", making the search a little trickier. So if you want something practical, personalized or out of the ordinary, we have you covered! And if you're still keen on the more typical gifts but looking for a little extra pizzazz? We've got some cool ideas for "classics with a twist"! And let's not forget the long-distance moms! Whatever type of mom you have, and no matter the distance between you, let's surprise them and make their day!
Pamper & Vacation
Everyone likes a bit of pampering and time to unwind, so why not spoil your mom to a spa treatment or vacation! They are top of the list for mom's wants, and what's more, Spa & Wellness Gift Card (6% Cash Back) has great deals for a nice facial or manicure – or go all out with a full package! You can go through MyGiftCardsPlus (9% Cash Back) and get a WaySpa card (with 8% Cash Back). Explore endless more deals on Groupon (3% Cash Back), WagJag (4% Cash Back) and Tuango (6% Cash Back).
Moms on-the-go
We still have vacation on our mind, so whether your mom is always on-the-go, loves travelling, or lives further away, find her some travelling must-haves to make sure she always travels in style!
If you're looking for luggage that is sleek, affordable and durable, then Bentley Leathers' suitcases are a must-have for jet-setting moms!  They also do bags, accessories and lots more, with 40% off their new Celine Dion range. And don't miss out on their "We love you mom!" contest with L'Oreal for a chance to win some great prizes!
"Classics with a twist"
Flowers, Chocolates & Gourmet Treats
Flowers may well be what mom usually receives, but they're a classic for a good reason! It's not just aesthetics, they can carry symbolic meaning and influence an entire mood! 1800flowers and Teleflora have stunning bouquet arrangements and floral baskets that'll make her day and brighten up the home – while earning 5% Cash Back! Bring Europe closer to home, with 1800flowers' 'Fields of Europe Basket'. Teleflora also has uniquely sculpted orchid arrangements ('Zen Artistry') or beautiful echeveria succulents that'll last beyond Mother's Day! And if you're undecided on what flowers to get, why not choose a bouquet that matches her personality? Check out this fun article about flowers for different types of moms.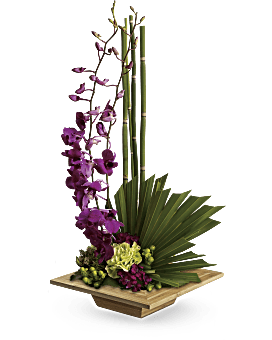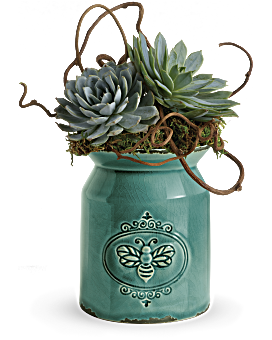 And there's no reason we can't add some unique touches and give these classics a whole new feel! You could add polaroid photos to a bouquet, full of fun memories! Etsy also has beautiful origami bouquets which make for an original long-lasting alternative. Or why not get her a terrarium from Indigo, for an mini indoor garden feel. Indigo currently has 25% off select Mother's Day Gifts – plus we're giving out 4% Cash Back.
Try Purdys 'Queen Bee' gift set (with 3% Cash Back), with chocolates made of 100% sustainable cocoa and a spiral notebook that'll have your mom dreaming in chocolate! Or send mom delicious gourmet treats from Canada Gift Baskets, such as 'Mom Spa Celebration' (free shipping and 5% Cash Back), or Wine Country Gift Baskets's 'Steeplechase Cabernet Gift Basket' (free shipping, 20% off and 4% Cash Back)!
Jewelry, Beauty & Apparel
Why not sparkle up mom's day with customized jewelry. Add a touch of timeless elegance to your mom's gift, as it's often something she wouldn't buy for herself. Gemvara, Blue Nile and Peoples Jewelry have beautiful jewelry deals, plus 3% Cash Back. And for a little twist – why not get the children involved in the jewelry-giving process? They can get cute matching friendship anklets! Sometimes less is more and mom is sure to love the gesture. Or for a sweet aroma and fresh look, delight mom with luxe fragrances, makeup and gift sets from BeautyBoutique by Shopper's Drug Mart, with 4% Cash Back.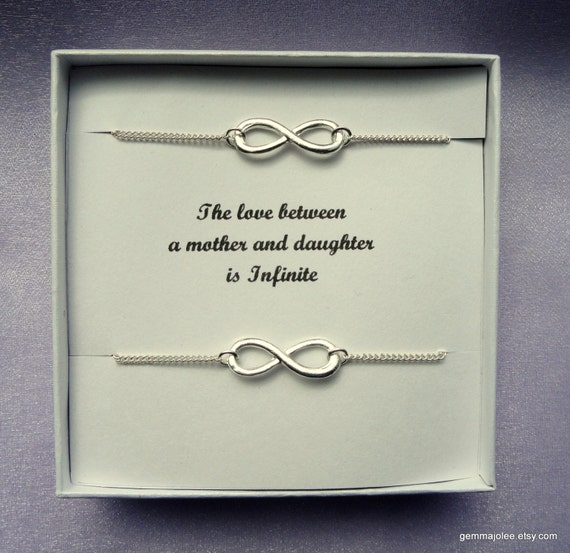 Scarves make a great gift for mom as they are versatile, suited for all seasons, and add a pop of colour to any outfit! Choose from a variety of colours and styles from Hudson's Bay (2% Cash Back). Or dazzle your mom with the perfect statement shoes with a subscription to ShoeDazzle (and get 2520 SB)! Or if you know a mom-to-be, find great Spring deals at Motherhood and Thyme Maternity (up to 2% Cash Back).
Adventure & Fitness moms
If you're like me and have an outdoorsy mom, you're going to need something a little different. Whether she's a nature-lover or into fitness, think practical and versatile.
Why not take her on a spontaneous adventure off the grid! Plan a camping trip, stay in a cabin or find a nice hotel in a new place she's never explored. Check out the many exciting deals on Expedia, Hotels.com, and Groupon for the perfect getaway (up to 8% Cash Back). Cabela's (6% Cash Back) also has a great selection of family tents. And while you're at it, get her a cool a hammock, so she can kick back during your nature getaways – or even nap in her backyard! Alternatively, if you prefer adventure with a touch of luxury, why not give 'glamping' a go? Check out this post for inspirations across Canada!
And for the fitness mom (or the mom that needs an extra push!), inspire her to reach new health goals with a sleek smart watch from Fitbit (up to $70 off select Mother's Day gifts (plus 5% Cash Back). And for extra motivation, keep her looking stylish while she works out with a subscription to Fabletics (and get 2520 SB)! Columbia Activewear (6% Cash Back) also have a great mother's day selection of versatile, durable gear that are perfect for those family trips, wilderness trails or just every day activities.
Quirky & Handmade gifts
Sometimes I'm in the mood to find gifts that are a little different, so I thought I'd include some quirky or personalized ideas to help you make your gift extra unique this year. On Etsy, Smilebox or Shutterfly you can find a variety of prints or customized photos that act as a daily reminder to your mom of how truly awesome you think she is!
Mugs are another great daily reminder while mom sips on her morning cup of coffee or tea! Or for the moms on-the-go, you could get a travel cold cup instead. You can also add a nice selection of tea or coffee for an extra touch. Or if chocolate is her thing, get mom a set of cocoa mugs and some freshly made hot cocoa to comfort her on those colder, rainy days!
You should also check out the great section of artisan hand-made finds on Amazon crafted by local businesses, which are sure to make for a truly unique gift! If your mom is into photography, why not treat her to a polaroid camera to create those instant family memories? Or if she'a bookworm, Indigo currently has some great selections of books for Mother's Day- plus you could find her a cool bookend to go with it! Or if you want to get more hands on, why not hand craft a gift yourself? Whether you want to get artsy or are helping out your little siblings, this can be a sweet gift for your mom to treasure!
Breakfast in Bed & Family Time
Start Mother's Day off just right by surprising her to a home-made breakfast in bed! She'll be sure to love it. If you're stuck on recipe ideas, you should give Hello Fresh a go! Get a subscription to their wide range of fresh healthy ingredients and seasonal recipes (plus 800 SB), so that you can keep enjoying different easy and fun family meals. Or if your mom loves cooking, get her a subscription too! (but don't forget to still treat her to her very own breakfast in bed!!) 
Check out Hello Fresh's 5 easy breakfast recipes to get you inspired, or if you're going for something sweet, try their Mother's Day Apple Pecan Oatmeal bake! And if you're really looking for extra brownie points, gift her with a clean house, while she relaxes to some relaxing music with a glass of wine!
You could also take this idea and plan a family picnic at a local park or find a spot mom likes where you can enjoy spending time together in nature (and you can even treat her to a new picnic basket or picnic backpack). Explore great deals for cooking kit essentials and picnics at Amazon, eBay, Bed Bath & Beyond, The Home Depot, Best Buy and more (with up to 5% Cash Back). And if you'd rather stay at home, you could even plan a fun themed tea party for her with her favourite treats!
It's never too late to show your appreciation for all that our Moms do, so show her some love and be sure to also check out our 12 Days of Mom Sale for great savings and cash back on the perfect gifts for Mom!
Happy Mother's Day! Joyeuse Fête des Mères!
So what are you waiting for? This Mother's Day go and show Mom just how Super you think she is!