Easter Holiday Deals and Ideas
The Easter Hunt is On: Holidays Deals & Ideas
Spring is in the air, and Easter Weekend is only a few days away! If you're celebrating Easter, you're likely dyeing eggs, eating chocolate bunnies and setting off on Easter egg hunts. Or maybe you're thinking of going on a adventurous skiing getaway or indulging in a well-deserved shopping extravaganza! Or maybe it's all about the delicious feast! There are so many great deals and fun activities out there, so if you're still stuck for ideas or just looking for some extra inspiration, hop on and let's get you ready for Easter celebrations!
Down the rabbit hole we go…
1. Egg Hunts & Mini Egg Piñatas!
Get creative and give these Easter egg hunt ideas a try! You can make things extra fun by dressing up or having a themed hunt! Whether you're getting bunny ears for all the little hunters or recreating "Alice and Wonderland", there's plenty of fun to be had! From trails and puzzles to glow in the dark, these original egg hunts are sure to get the kids hopping… and the adults too! Admit it, you also want to join in the fun! We'll throw in some adult Easter egg hunt ideas to tempt you! And for those looking for something a bit different, you could even make your very own mini egg piñatas for the kids to enjoy (and destroy!)
2. Easter Feast!
Craving Berry galettes, Bannocks or other delicious dishes? Check out Feast: Recipes and Stories from a Canadian Road Trip for 100 national recipes. Get it from Amazon for $24.88, Indigo for $31.15, or Kobo ebook for $16.99. Or maybe try out a hearty Cantwell Family Sunday Dinner recipe! Don't hold back, it's time for an Easter Feast! Or in Purdys Chocolatier's words, to "party like the Easter Bunny!" Beyond chocolate bunnies and gift baskets, Purdys also has delicious Easter recipes for you to impress at your gatherings, including Dark Chocolate Carrot Cake and the Canadian Spirit Cocktail (hint: it has maple syrup!) And no Easter celebration would be complete without some personalized invitations, slideshows or cards!
 3. Nanaimo-flavoured guilty pleasures!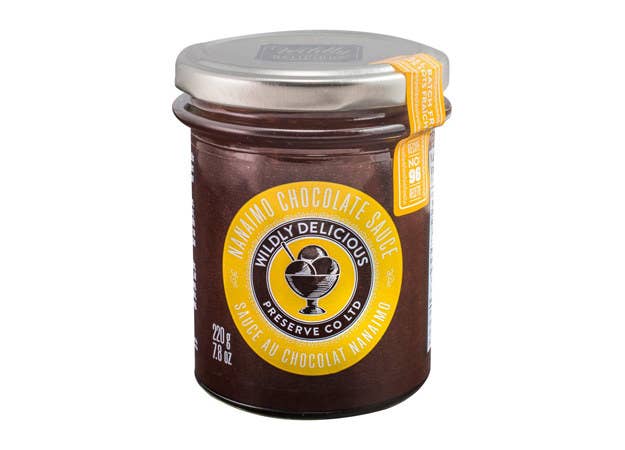 It's all in the flavour and we could all do with more nanaimo in our life! You're going to want to stock up on Nanaimo-flavoured chocolate sauce to take your desserts to the next level! And have you tried Gooey Creme Egg Nanaimo Bars and Nanaimo Cheesecake Bars? You're in for a treat!
4. Pine-scented candle that'll transport you to the cottage!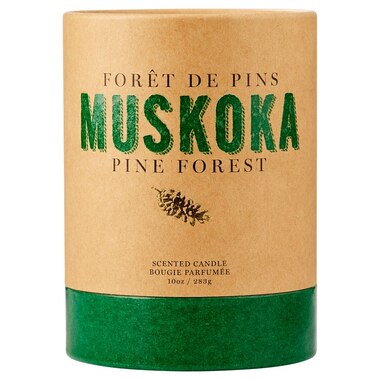 Muskosa Pine Forest Poured Glass Scented Candle to freshen up your home and transport you to invigorating getaways in the cottage. Get it from Indigo for $29.50. And if you're not in the mood for chocolate, why not treat yourself or someone special to a rustic wine and cheese gift basket from Canada's Gift Baskets.
5. Spring Bloom
Spring and Easter go hand in hand, so it's the perfect time to add a fresh touch to your home by decorating it with seasonal flowers or surprise loved ones with handcrafted Easter centerpieces from 1800flowers or a beautiful bouquet from Teleflora! Teleflora shared that the most popular Easter flowers are lilies, tulips, and daisies. And if you want to get a little more creative, why not make your own Easter egg tree! Arrange fake branches in a mason jar and adorn them with decorated Easter eggs. Let your imagination bloom!
7. Spring means pastels and florals!
Spring is here which means you get to brighten up your wardrobe with some colorful pastels and flirty floral prints! It wouldn't be Easter without at least one floral print dress!
Check out some fantastic deals at Hudson's Bay, Old Navy and Joe Fresh for the perfect springtime outfit! Treat yourself to exciting deals at JustFab, Fabletics and ShoeDazzle with big cashback! Or grab a cool bunny top from Forever 21 to get you in the Easter mood!
But what if Winter hasn't quite left you yet? Don't worry, we have you covered too! Why not cosy up to a snuggly snood from Roots and activate your hibernation mode! Sorel has a seasonessless style to get you hopping between winter and spring – come snow, rain or shine! And if you feel like being active or taking your Easter adventure to the next level, then Reebok and Cabela's are a must!
And of course, let's not forget to freshen up our beauty routine for spring! It's time to ditch the moody tones and welcome dreamy pastels back in to your life! Or if you're feeling a little bold, hop on the current spring trend of bright eye make up! You can find some fab deals for beauty and skincare products at Sephora, BeautyBoutique, Fruits & Passion, Well.ca and more! Be sure to check out our Easter sales and Spring sales!
Whether it's for your Easter getaways, upcoming Summer adventures, or just your every day fix, you're going to want to travel in style! Try Bentley Leathers' floral backpacks or the colourful American Tourister suitcases!
8. Easter Snowbunny
Meanwhile in Canada…
It's probably still snowing for some of us, so make sure you and the kids show some love to the Easter Snowbunny! Whether building snowbunnies or having snowball fights, go play outdoors with the whole family!
9. Easter holiday getaways
If you and your family are seeking adventure or a scenic getaway, then it's hard to beat a Banff ski holiday in the heart of the Canadian Rockies. Hit the ski slopes, take in the amazing views of the mountains and Lake Louise, explore the sunny village and wide range of Easter fun-packed activities! The fresh powder awaits! Another great Easter destination for the adventure-seekers is Iqaluit, the capital of Nunavut. From snowmobile rides across the frozen tundra to building igloos or watching local wildlife, there is so much to explore! Plus, you'll get to join in the traditional celebrations of the Iqualuit culture and the arrival of Spring during the 51st anniversary of the Toonik Tyme Festival! Check out the great range of deals on Hotels.com, Expedia, WagJag and Groupon!
If you're looking for more of a city break, why not visit Toronto? Explore the vibrant city were its historic and modern views merge, try the great range of food, go on a shopping spree, visit the Royal Ontario Museum… the possibilities are endless! See the next section for more and visit WagJag for exciting local things going on over Easter. The Senator, Toronto's oldest restaurant, is worth a visit for for both classic and modern Canadian dishes. And why not squeeze in a mini adventure to the beautiful renowned Niagara Falls? Check out all the best deals on Hotels.com, Expedia or Budget Rent a Car!
For another great urban getaway over Easter, hop over to Montreal, a charming city where French and Canadian cultures melt together. This diverse city still holds its French roots so be sure to indulge in the delicious range of Gallic and Québécois cuisine. Visit Tuango for great local deals or check out restaurants such as Pied au Cochon, Toqué! Restaurant, Brasserie T, just to name a few. Be sure to try some classic dishes such as duck magret, bison tongue, duck in a can, coquilles St. Jacques, Paris-Brest pastry and the foie gras-topped poutine for a hearty Easter feast! Joyeuses Pâques!
10. Easter Activities in Toronto
Lucky for us, there are endless fun-packed events going on across the country for Easter! If you're staying in Toronto, be sure to grab your family (and baskets!) for a classic Easter egg hunt at Toronto's Kew Gardens on Good Friday (and it's free!) The Kingsway hosts its annual "Easter in the Kingsway" with trampoline demos, free chocolate giveaways and crafts! This Saturday, Adventure Valley presents its fourth annual 'Easter Family Fun Day. Also a Toronto highlight is the annual Toronto Beaches Lions' Club Easter Parade. And for something completely different, check out this place in Toronto for the most unreal Easter eggs!
Don't forget to check out our Easter Sale and MyGiftCardsPlus for egg'stra special deals and big cash back!
Happy Easter Swaggernauts! Joyeuses Pâques!
And good luck with the hunt…